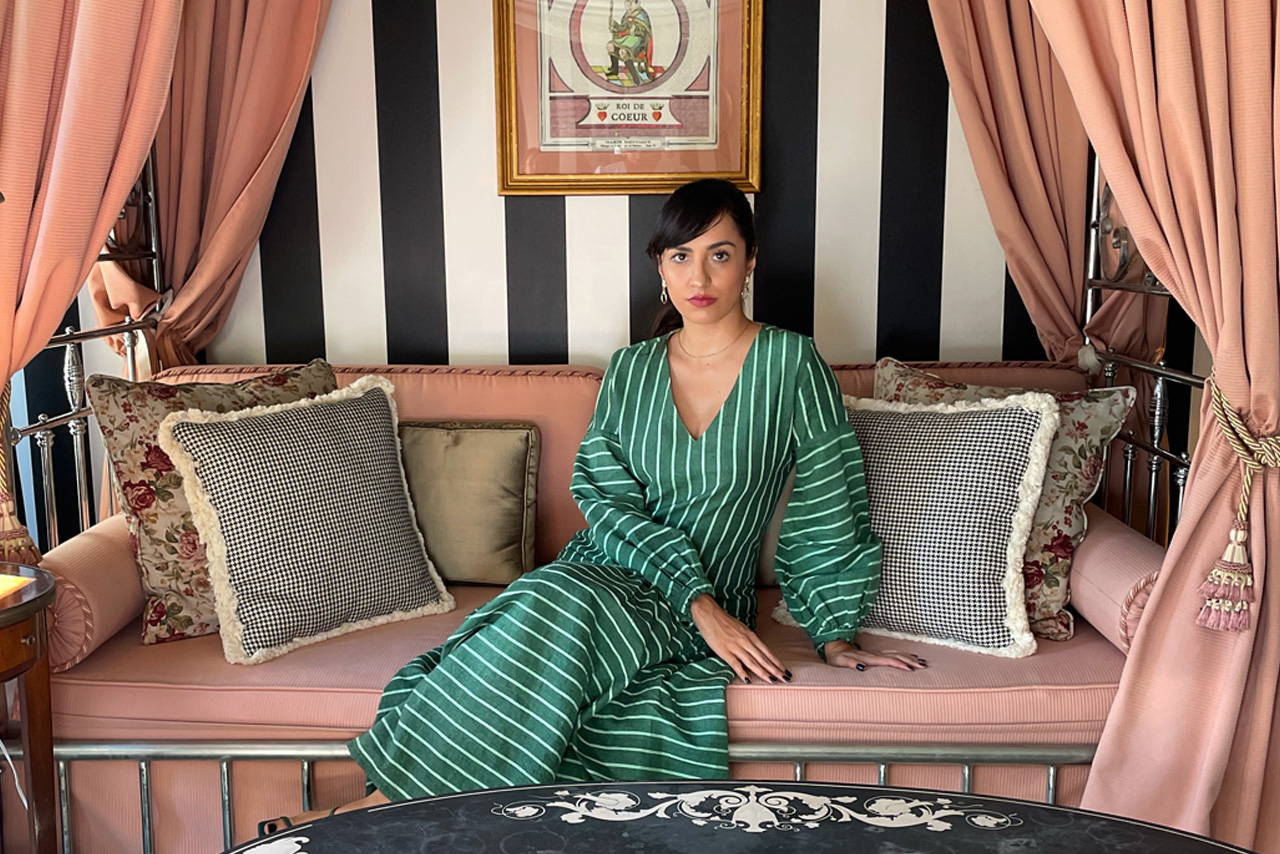 Hess is conscious luxury brand reimagining ancient old Indian handicrafts with an approach of a Brazilian aesthetic. Its timeless - yet modern - silhouettes are for the bright, bold and unapologetic women.
Born in southern Brazil, designer Francieli Hess has always been passionate about arts, literature and design. This passion led her to find in fashion a way to express creativity beyond words. While studying in Italy, she first fell in love with craftsmanship and impeccably tailored silhouettes. Several years later, a trip to India changed her life; amidst the chaotic beauty of the Pink City, she felt home like nowhere else before.
After working for several years as a fashion editor and business consultant in Brazil, Francieli Hess moved to India in 2019. She drew upon her previous professional experience to build every step of the brand, keeping sustainability as its main pillar. Driven by passion for highly curated aesthetics and a slow fashion approach, Hess is a brand that integrates ethical practices from the yarn to the final product.
With a strong focus on design and fit, Hess celebrates the power of femininity on collections created with sustainability at its core. Everything is responsibly sourced and co-created in partnership with small family-run businesses or local organizations empowering craft communities in India.