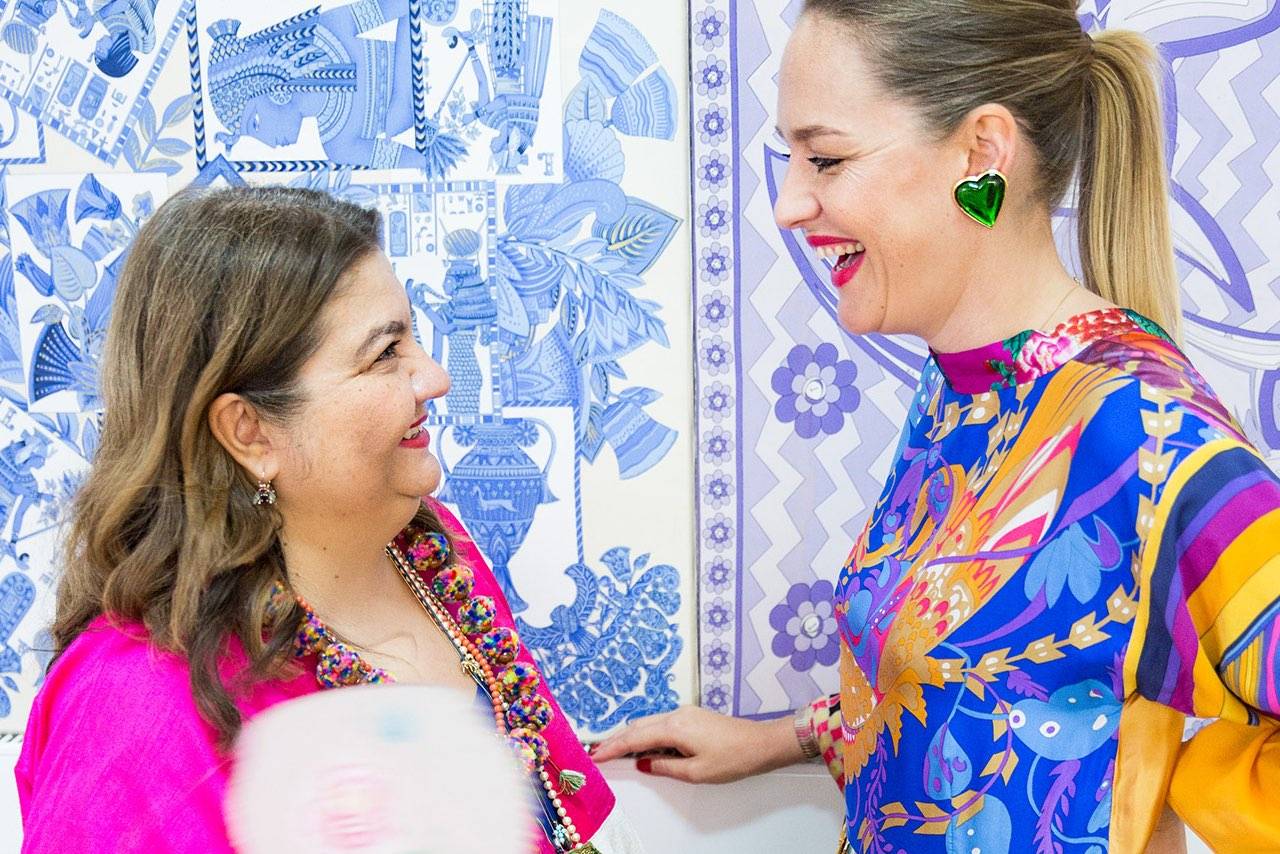 Rianna Nektaria Kounou and Nina Knaudt first met at a vintage furniture fair — one, an expert in vintage with decades of experience and owner of the high-end boutique Rianna in Berlin; the other, a master marketer with years of work in and around the fashion industry in Milan, Paris, New York and beyond. Realizing their mutual love of vintage and color, the two joined together to create RIANNA + NINA.
After bringing one of their early collections to Paris in 2017, buyers took to the label by storm, bringing RIANNA + NINA's colorful works back to A-List stores all around the world. What these buyers saw in RIANNA + NINA was clear. The two women were bringing their clientele something new — something rooted not in mass market trends, but expert craftsmanship, a deep love of vintage, and a dynamic eclecticism that made every collection a new and exciting adventure.
Today, that adventure continues with their couture-like pieces mixing elements like 1920s Japanese Obis, silk scarves from the 1980s, embroidered linens from the 1950s, and upcycled Swarovski crystals for a broad clientele. These composite vintage treasures are sourced from all over the world, either discovered and collected by RIANNA + NINA personally or found through one of the many lifelong contacts Rianna made through her work in the vintage luxury industry. The duo have also begun creating print collections, showcasing original designs from RIANNA + NINA on high-end Italian fabrics crafted in the label's Berlin atelier.
Through this journey, the duo's love of vintage and attention to detail have remained true to their original ethos. Working with a team of master craftswomen, every piece sent to customers is handmade with love, bringing RIANNA + NINA's colorful world to a global audience.