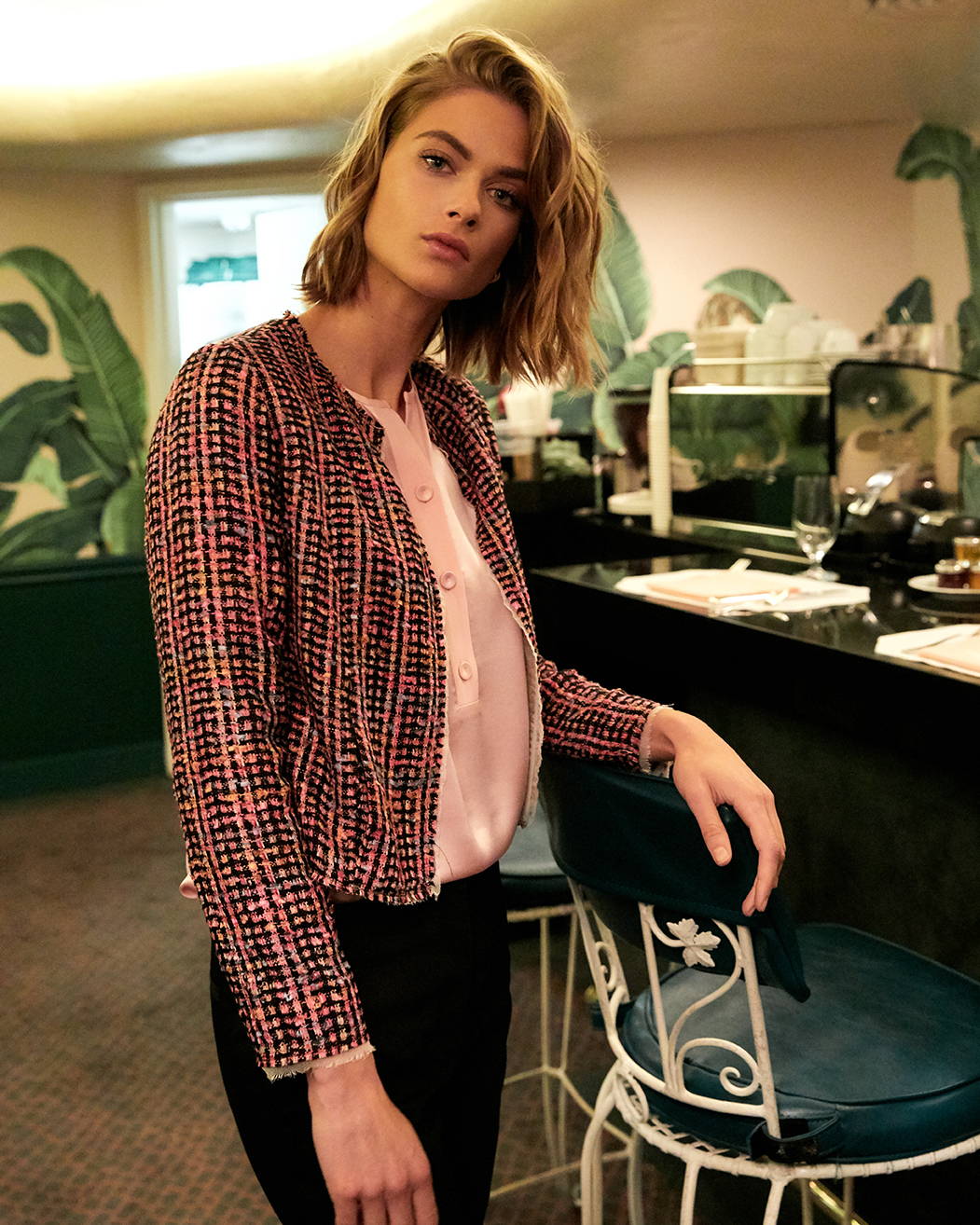 After 20 years as a fashion journalist for Vogue and WWD and as a creative director designing accessories for major fashion houses such as Yves Saint Laurent, Givenchy and Ralph Lauren, Jane Pendry found herself looking for a different kind of luxury.
With Dovima Paris, Jane has created a modern luxury brand, one that's inclusive, made ethically, and embraces the haute couture experience of her past... but one that's personal - really about the woman wearing the clothes.
Having a closet full of accessories meant that she wanted clothing that could be transformed by simply changing your shoes as, she says "like so many women, I find it hard to resist a great shoe, but most importantly, I want to make it easy – it's not the dress that really interests me, but the life you live in it. I want to wear timeless, unpretentious clothes, but that have real presence and a bit of drama – it's nice to get noticed and receive compliments." It was also really important to have a multigenerational customer, as she says, "My ideal customer is buying for herself, her mother and for her daughter."
Jane founded Dovima Paris in 2013 to provide simply chic clothing that flatters in beautiful quality fabrication and fabrics that are updated, sophisticated backdrops for accessories in color…lots of color!